Sell Ebooks with WooCommerce 3/3
Download the Protect Ebook.net plugin for WordPress
Download and install the following plugin in your WordPress site.
Version 1.0.0
6 kb
SHA1 hashsum: 0D4743BF8DDA3EBFE23016DAFE919F1E2216AD0A
Plugin installation
Login to your WordPress dashboard. Click on Plugins | Add New from the left hand menu
Click on the "Upload" option, then click "Browse" to select the zip file downloaded above from your computer.
After the zip file has been selected, press the "Install Now" button.
On the Plugins page, find the row for the "Protect Ebook.net Order Process" plugin and press "Activate".
Click "Settings". The "Integration" tab should be shown: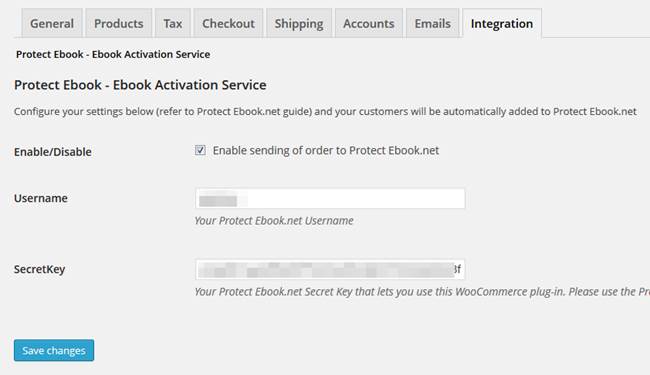 Tick "Enable sending of order to Protect Ebook.net", enter your Protect Ebook.net username in "Username"
and finally paste the secret key for WooCommerce copied earlier (see previous step).
Click "Save changes".
Everything is ready.