Sell Ebooks with WooCommerce 2/3
For security reasons, you must register each product sold with WooCommerce.
Start the Protect Ebook client software.
Log in and choose "My Publications".
In the list of publications, choose the one corresponding to the new product in WooCommerce.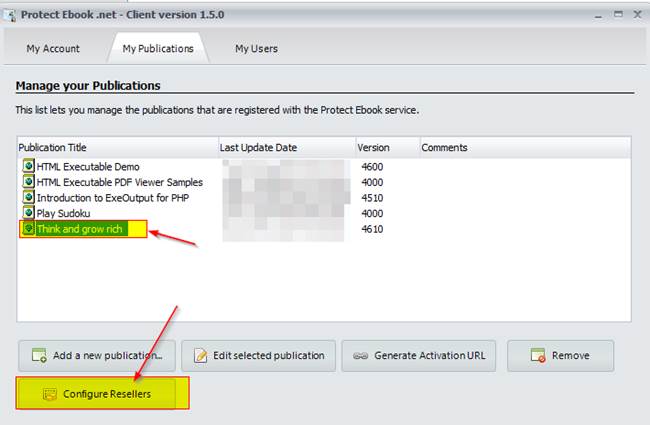 Click "Configure Resellers" and "WooCommerce". Tick "Enable WooCommerce for this Publication".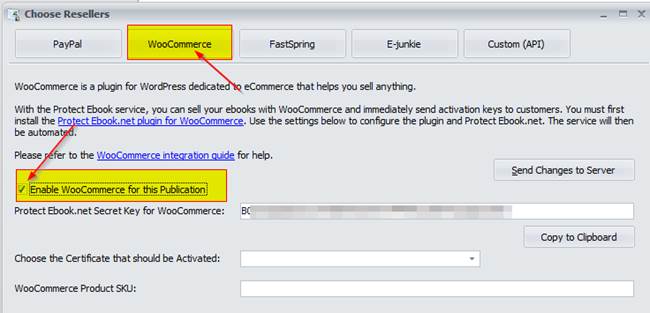 Choose the Certificate of your publication that should be activated. In a majority of cases, it should be "Certificate 1".
And important, enter the "WooCommerce Product SKU" in Protect Ebook.net, as it appears in WooCommerce settings: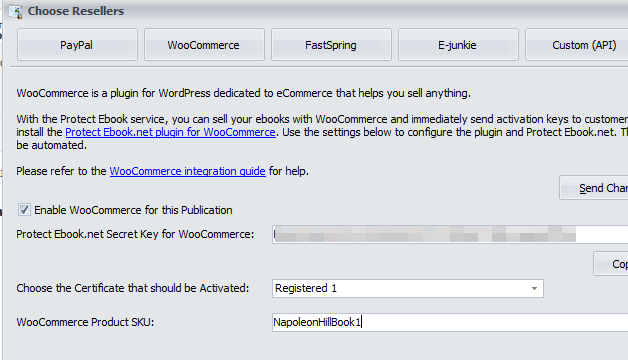 Don't forget to click "Send Changes to Server".
Finally, if your WooCommerce isn't already configured to work with Protect Ebook.net, click "Copy to Clipboard" in order to copy the secret key for WooCommerce.
Close the window.