Your ebooks turned into real and secure Windows applications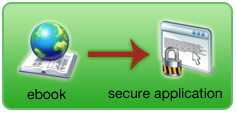 Transform your ebook in HTML or PDF format (or any website) into a stand-alone and secure desktop application (one EXE file).

Create trial versions with restrictions or expirations (date/runs); restrict user rights (printing, copying, pages that are displayed...), choose what users are allowed to read...
Manage your ebooks and customers easily with our client software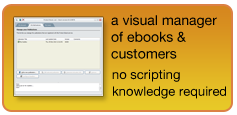 Manage your ebooks and customers with a real and responsive Windows application that can be run from any computer with Windows.

No server nor script installation required! SSL is used to encrypt and secure data exchanges between the client and protect ebook.net.

Prevent unauthorized distribution of protected ebooks, control who can read your ebooks and on which computer thanks to the integrated software activation.
Sell ebooks with WooCommerce and other e-commerce vendors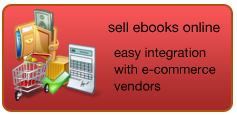 Sell your ebooks with PayPal, WooCommerce, FastSpring, E-junkie... Protect Ebook.net comes with step-by-step vendor integration documentation.

Protect-ebook.net can deliver registration information automatically and immediately after purchase to your customers for you.